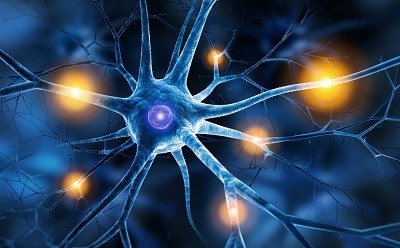 Neurodevelopmental, psychiatric and neurodegenerative diseases together contribute a high global burden of morbidity and mortality yet insights into underlying mechanisms of etiology, therapeutic advances and changes to clinical practice remain limited. The development and application of cutting edge technologies and approaches, including disease models, multi-omics, data integration, and artificial intelligence, have advanced our understanding of disease risk and mechanisms underlying these complex brain disorders. Research efforts in this area are expanding our knowledge of the impact of genetic and genomic variation on neuronal function and networks, and are further contributing to novel insights into neuro-immune interactions highlighting their prominent role in disease etiology and how these offer new diagnostic and therapeutic opportunities for translation to the clinic.
To capture advances in this growing, multi-disciplinary area, Genome Medicine is pleased to announce a call for papers for our upcoming special issue entitled 'Dissecting the role of immune responses in complex brain disorders: translational and clinical insights', guest edited by Dr. Philip de Jager, from the Center for Translational & Computational Neuroimmunology and the Taub Institute for Research on Alzheimer's Disease and the Aging Brain at Columbia University and Dr. Carlos Cruchaga, from the Neurogenomics and Informatics Center at Washington University. We encourage work from academic-industry partnerships and collaboration among scientists from multi-disciplinary fields.
We are now inviting the submission of Research, Method, Software, Database and Guideline manuscripts of outstanding interest covering the breadth of the multi-disciplinary work and advances made in this area, including:

Genetic contributions to disease and mechanisms
Mechanisms of cognitive (dys)function
Inflammatory diseases that affect the brain
Regulation of brain development and aging
Neuroprotection
Neuro-immune crosstalk
Gut-brain axis
Technologies (incl. single cell sequencing/spatial transcriptomics/multi-omics/data integration/AI)
High-dimensional tissue based data analysis
Target identification, validation and drug repositioning
Disease models (incl. iPSCs, hiPSC-derived microglia, organoids or xenografts)
Mechanisms of synapse function and dysfunction in disease
Immune cell states and surveillance in health and disease
Microglia regulation, function and role in health and disease
Genome editing
Imaging genetics
Systems neuroscience and brain connectomics
Risk models, diagnosis and screening programs
Preclinical therapy development
Precision medicine

To submit your manuscript, please use the Genome Medicine online submission system and indicate in your covering letter that you would like the article to be considered for the 'Dissecting the role of immune responses in complex brain disorders: translational and clinical insights' special issue. If you would like to enquire about the suitability of a manuscript for consideration, please email editorial@genomemedicine.com.
This collection of articles has not been sponsored and articles will undergo the journal's standard peer-review process. The Guest Editors declare that they have no competing interests. The Guest Editors serve an advisory role to guide the scope of the special issue and commissioned content; final editorial decisions lie with the Editor.